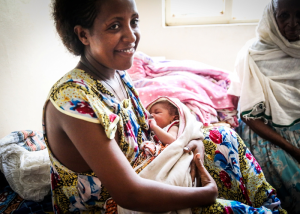 International Congress
SKIN ON THE MOVE  – 8th Edition
"Tropical Neglected Skin Diseases, Global Health and COVID-19 Pandemic"
 November 21th – November 26th, 2022
Addis Ababa – Langano – Sodo


PROGRAM 
Monday November 21st, 2022
 ADDIS ABABA
HOTEL REGISTRATION  – MONARCH PARKVIEW HOTEL
12.00 Lunch
13.00 Transfer to Italian Institute of Culture of Addis Ababa
14:30 OPEN CERIMONY – Italian Institute of Culture of Addis Ababa
Italian Ambassador in Ethiopia
Sonia Cannizzaro – Sara Cannizzaro Child Minders Association (SCCMA)
Aldo Morrone
15:30 – 1630 – SESSION 1 TROPICAL NEGLECTED DISEASES AND THE SARS-COV-2 PANDEMIC: AN OVERVIEW
15:30 Aldo Morrone: Our Experience in Ethiopia
15:45 Bernard Naafs: Difference between light and dark skin
16:00 Feleke Tilahun Zewdu – Effectiveness of intralesion sodium stibogluconate for the treatment of      localized cutaneous leishmaniasis in Ethiopia
16:15 Sara Woldetensay – An Unusual case of Immune reconstitution inflammatory syndrome associated Kaposi Sarcoma: Case Report
16:30 Tseganesh Mulugeta – Community Based Communication for Podoconiosis Prevention and Stigma Reduction
16:45 COFFEE BREAK
17:00– 18:30– SESSION 2 TROPICAL NEGLECTED SKIN DISEASES: CASE STUDIES
17:00 Shimelis Nigusse Doni – Challenges of Cutaneous Leishmaniasis management in Ethiopia and the way forward
17:15 Samia Metena – A case of Bacillary Angiomatosis with lymphadenopathy in a patient    with human immunodeficiency virus infection
17:30 Oumer Ali – The impact of podoconiosis, lymphatic filariasis, and leprosy on disability and mental well-being: A systematic review
17:45: Fresenay Ewnetu – Leprosy review, case series, with focus on West Arsi Zone, Oromia Ethiopia
18:00 Tision Adnew – A case report on cutaneous b cell lymphoma
18:15 Aldo Morrone, Ber Naafs – Conclusion
19.30 SOCIAL DINNER at ITALIAN EMBASSY
Tuesday November 22nd, 2022
ADDIS ABABA – LANGANO
7:00 BREAKFAST IN HOTEL
8:00 departure for the visit at the St. Paul's Hospital Millennium Medical College of Health Science (Addis Ababa) and Sara Cannizzaro Child Minders Association (SCCMA)
13:00 LUNCH
14:00 Departure  to Langano
18:30 Arrive to AFRICA VACATION RESORT and Registration
19:30 SOCIAL DINNER
 Wednesday November 23rd, 2022
LANGANO
 7:00 BREAKFAST IN HOTEL
8:30-13:00 SESSION 3 SKIN DISEASES AND PUBLIC HEALTH SYSTEMS
8:30 Aldo Morrone – Introduction
8:45 E. John Masenga – Managing Persons with Albinism in a resource limited settings: a 25 years experience in Northern Tanzania
9:00 Louis Dubertret – Improving the use of effective and inexpensive medicines. An important ethical and economic objective requiring international collaboration with health authorities
9:15 Edmund J. Janniger – Hansen's Disease: An Analysis of Public Policy & Health Security Challenges
9:30 – COFFEE BREAK
10:00 Bernard Naafs – Clinical Manifestations of HIV
10:15 Nejib Doss – Treatment of Mild Psoriasis with focus on Africa Patients
10:30 E. John Masenga – Cosmetics in Sub Saharan Africa: Is it a use or abuse?
10:45 Stefano Veraldi – Rare bacterial infections of the skin
11:00 Discussion
12:00 Conclusion
12:30 LUNCH
14:00 TOUR TO ABIJATA SHALLA NATIONAL PARK
19:30 SOCIAL DINNER
Thursday November 24th, 2022
SODO
7:00 BREAKFAST
8:00 DEPARTURE TO SODO
12:00 HOTEL REGISTRATION  – LEWI WOLAITA SODO RESORT
13:30 LUNCH
15:00 Visit to Sodo Wolaita University
19:30 SOCIAL DINNER
Friday November 25th, 2022
SODO
7:00 BREAKFAST
9:00 VISIT TO HEALTH CENTER
12:30 LUNCH
15:00 – 18:30 SESSION 4 – NEGLECTED DISEASES OR NEGLECTED PEOPLE?
15:00 Aldo Morrone – Introduction
15:15 Abiyot Wolie Asres – The trends of COVID-19 in the first three months of outbreak occurrence in Ethiopia: a nation-wide survey
15:30 Beshada Zerfu Woldegeorgis-  Time to recovery among COVID-19 patients admitted to Wolaita Sodo University's isolation and treatment center in Southern Ethiopia. Single center retrospective cohort study
15:45 Abraham Getachew Kelbore – Pattern of skin diseases in children attending a dermatology clinic in a referral hospital in Wolaita Sodo, southner Ethiopia
16:00 Abera Kumalo – Prevalence and associated factors of intestinal polyparasitism among adult  residents near Gibe-III Dam, Gena District, Dawuro Zone, Southwestern Ethiopia
16:15 Efa Ambaw Bogino – Scabies prevalence and associated factors among prisoners in Southern Ethiopia
16:30 Abraham Barana Bassa – Epidemiology of lymphatic filariasis in the low land areas of Sodo zuria district, Wolaita zone, south Ethiopia
16:45 Abinet Teshome – Coverage Validation Survey for Lymphatic Filariasis Treatment in Itang Special District of Gambella Regional State of Ethiopia: A Cross-Sectional Study
17:00 COFFEE BREAK
 17:15 Efa Ambaw Bogino – Determinant of psoriasis among patients attending dermatology clinic Wolaita Sodo University comprehensive and specialized hospital, Wolaita Sodo, Ethiopia, 2022: case control study
17:30 Mehret Techane – Anthrax Outbreak Investigation in Arbaminch Town, SNNPR, Ethiopia
17:45 Abraham Getachew Kelbore – Magnitude and associated factors of Atopic dermatitis among children in Ayder referral hospital, Mekelle, Ethiopia
18:00 Amene Abebe – Experience and Perception of Healthcare Workers on the Challenges of Follow-up and Treatment of Tuberculosis patients in Southern Ethiopia: An Exploratory-Descriptive Qualitative Study
18:15 Haileyesus Terefe – Skin NTDs overview of Southern Ethiopia.
18:30 Aldo Morrone, Bernard Naafs – Discussion and Conclusion
19:30 SOCIAL DINNER
Saturday November 26th, 2022
SODO – AWASSA – ADDIS ABABA
 BREAKFAST in hotel
 TRANSFER  to Awassa  – LUNCH in AWASSA
TRANSFER to the Airport  
17:00 Flight to Addis Abeba
Arrival at 17.50 – TRANSFER TO A TYPICAL RESTAURANT FOR DINNER
Transfer back to airport for the flight to Europe
President                                                              Honorary President                                  
Aldo Morrone                                                           Bernard Naafs
Scientific Committee
 Frehiwot Daba Gutema, Nejb Doss, Abraham Getachew, E. John Masenga, Paola Monari, Stefano Veraldi
 Organizing Committee             
  Carmen Bertolazzi, Matteo D'Armiento, Claudia Messina, Gabriella Nasini
 Art Work
Sandro Fantusi
INFO
 claudia.messina@ifo.it
+0039 0652666239